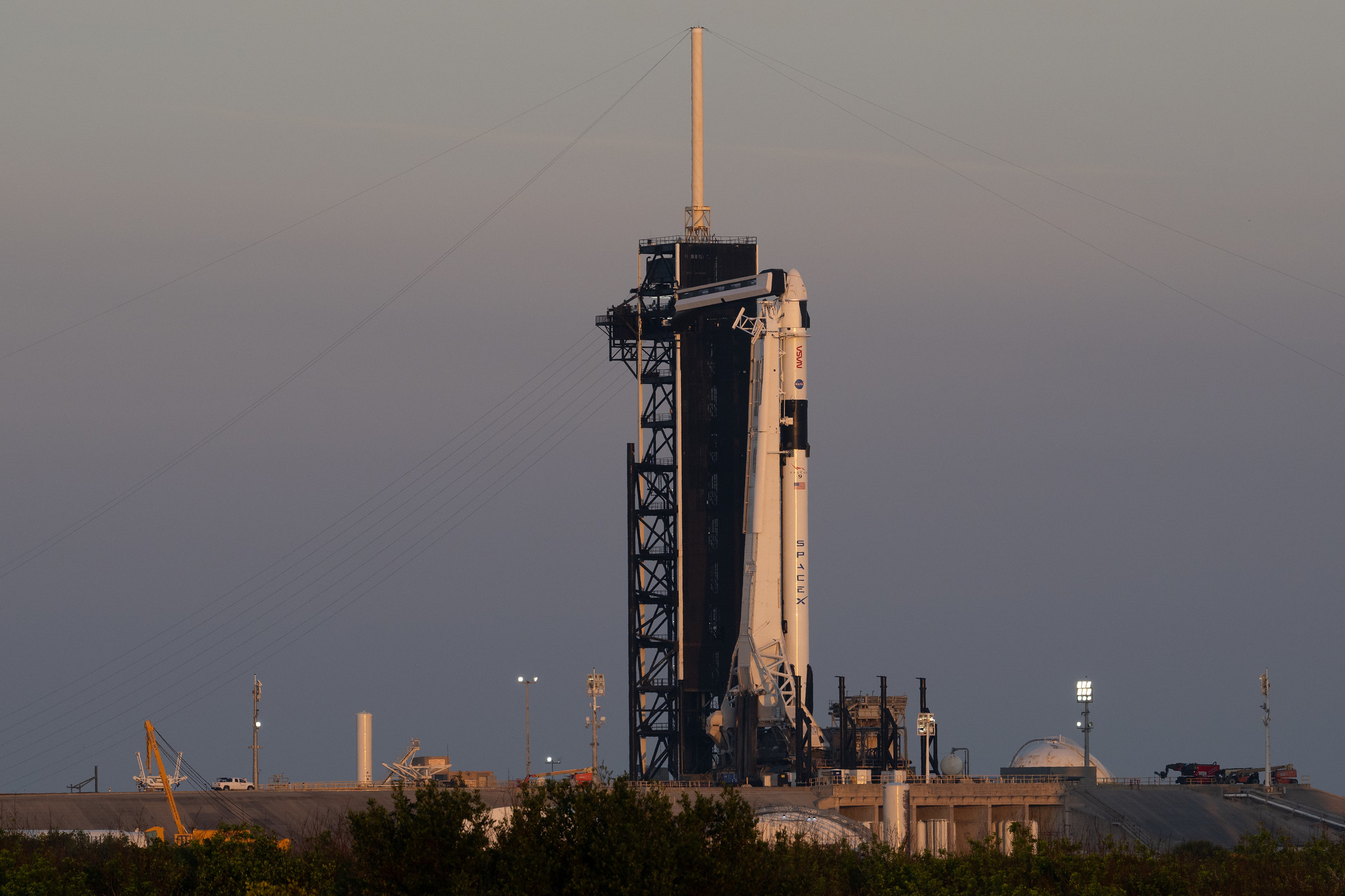 A SpaceX Falcon 9 rocket, with the company's Dragon spacecraft Endeavour atop, was raised to the vertical position Thursday, Feb. 23, at NASA Kennedy Space Center's Launch Complex 39A in Florida in preparation for the Crew-6 mission to the International Space Station.
Earlier today, the mated spacecraft and rocket arrived at the launch complex after rolling out from the SpaceX integration hangar adjacent to the pad. An integrated static fire test and dry dress rehearsal with the crew will occur prior to liftoff, targeted for 1:45 a.m. EST Monday, Feb. 27.
The mission will carry two NASA astronauts, Mission Commander Stephen Bowen and Pilot Warren "Woody" Hoburg, along with UAE (United Arab Emirates) astronaut Sultan Alneyadi, and Roscosmos cosmonaut Andrey Fedyaev, who will serve as mission specialists, to the space station for a science expedition mission.
Crew members will spend up to six months at the microgravity laboratory before returning to Earth. The mission marks the fourth spaceflight for Bowen, who flew space shuttle missions STS-126 in 2008, STS-132 in 2010, and STS-133 in 2011. Crew-6 will be the first spaceflight for Hoburg, Alneyadi, and Fedyaev.
Beginning at 9 p.m. EST Sunday, Feb. 26, NASA will offer blog coverage of launch-day activities on the Crew-6 blog. At 10:15 p.m. EST, tune in to a live launch broadcast on NASA TV or the agency's website and follow along through countdown and other key mission milestones.
More details about the Crew-6 mission can be found in the press kit online and by following the Commercial Crew blog, @commercial_crew on Twitter, and commercial crew on Facebook.