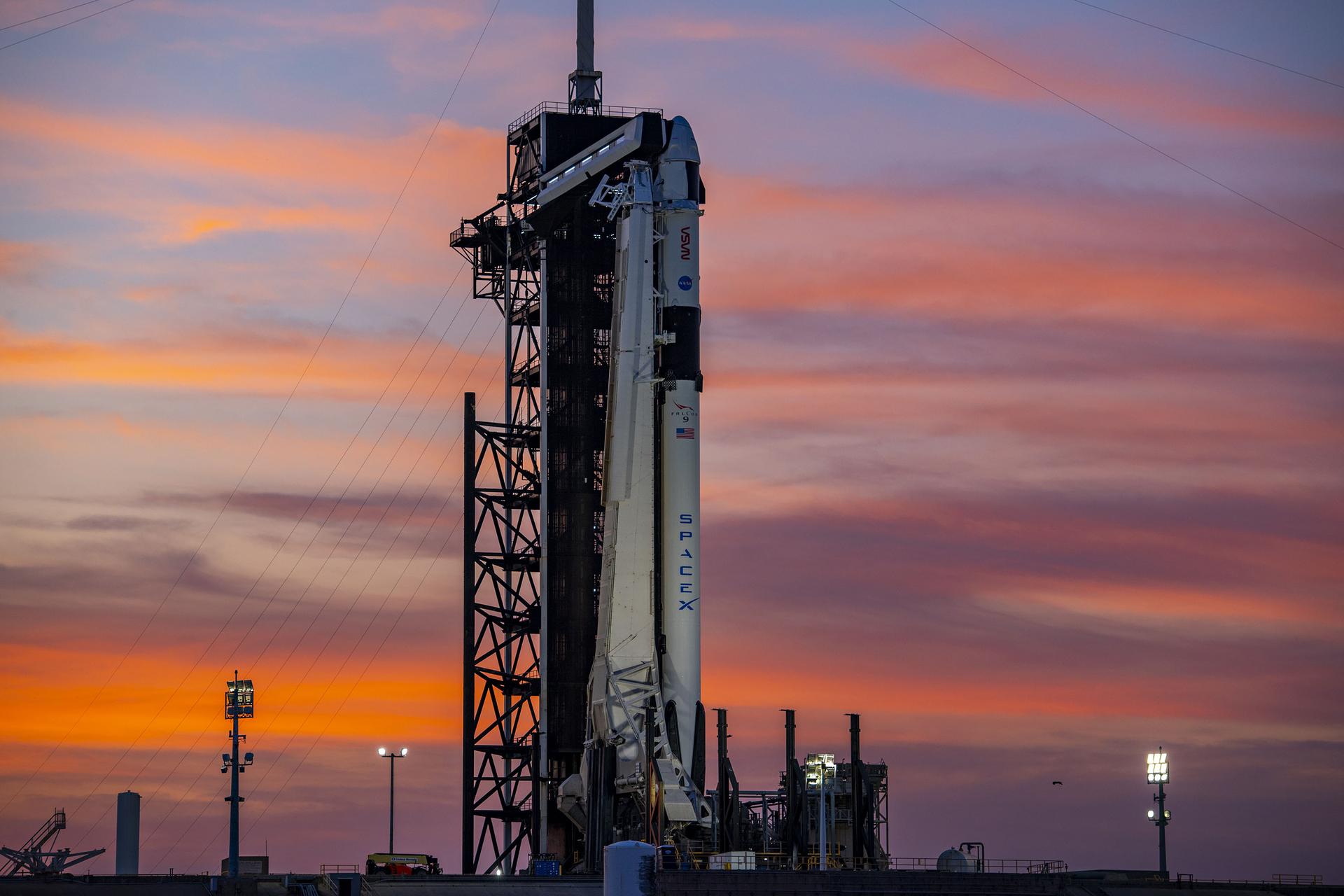 Managers from NASA, SpaceX, and international partners will gather at Kennedy Space Center in Florida at 8 p.m. EST, today, Feb. 25, to determine the launch readiness for NASA's SpaceX Crew-6 liftoff to the International Space Station. Launch is targeted for 1:45 a.m. EST Monday, Feb. 27, from Kennedy Space Center's Launch Complex 39A in Florida.
Following the Launch Readiness Review, the prelaunch news teleconference (audio only) at Kennedy starts at 10:30 p.m. EST today with the following participants:
Steve Stich, manager, Commercial Crew Program, Kennedy
Dana Weigel, deputy program manager, International Space Station, NASA's Johnson Space Center in Houston
Zeb Scoville, deputy chief flight director, Johnson
Kirt Costello, chief scientist, NASA's International Space Station Program
Benji Reed, senior director, Human Spaceflight Program, SpaceX
Adnan AlRais, mission manager UAE Astronaut Mission 2, Mohammed Bin Rashid Space Centre, UAE
Brian Cizek, launch weather officer, U.S. Space Force 45th Weather Squadron
The news conference can be found at www.nasa.gov/nasalive.
Weather officials with Cape Canaveral Space Force Station's 45th Weather Squadron continue to predict a 95% chance of favorable weather conditions for launch, with the cumulus cloud rule serving as the primary weather concern.
Starting at 10:15 p.m. EST on Sunday, Feb. 26, there will be a live broadcast of the mission – including liftoff and postlaunch milestones – on NASA Television and the agency's website. Check the Crew-6 blog for key events leading up to launch, and then follow the blog on launch day starting at 9 p.m. EST.